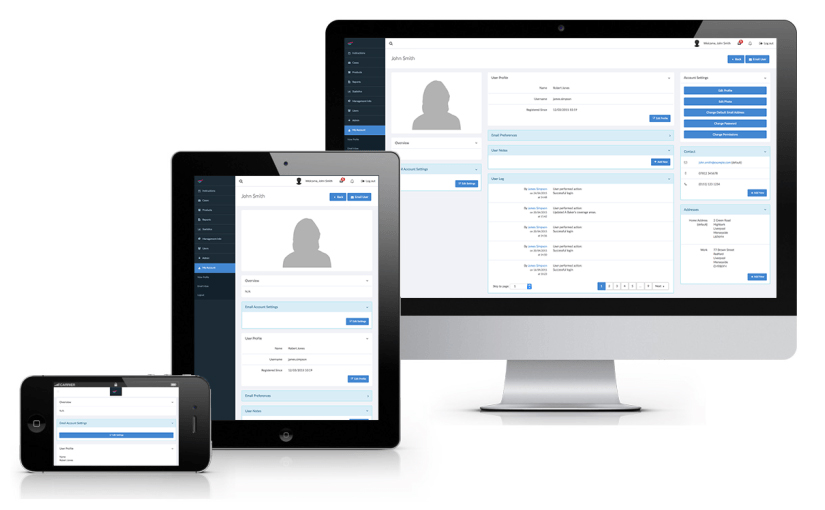 Over the last few years, as smartphones and tablets have become ubiquitous, more and more of us now browse the web using these devices rather than solely with our desktop and laptop computers.
This shift towards mobile browsing has meant that companies and organisations have been keen to optimise their websites to function and display smoothly across various screen sizes to reach the largest audience possible. It is now no longer necessary to redirect users to a separate mobile website, when a single site is adequate across all platforms.
Web developers must now keep in mind these requirements when producing sites for clients. A number of techniques are utilised to this end, including allocating sections of a website to take up a percentage of the display, rather than being fixed a width in pixels.
The various components of a site can also be shifted around: for example, a group of images that might be displayed horizontally on a PC screen, would be displayed vertically on a smartphone. A site's layout between devices changes, but the actual content remains the same.
As responsive design increasingly becomes the standard for online business, not implementing it means falling behind your competitors in e-commerce. But responsive design also has benefits for internal users, keeping your staff managed and connected to you through mobile devices.
Company representatives can be assigned work, manage their own workload and communicate with other staff either at home or out on the job, through clear, easy to navigate interfaces. The benefit of using a responsive web-based interface is that devices no more expensive or uncommon than a regular consumer smartphone or tablet are required.
A good responsive interface for staff can provide a wide range of useful features, including:
Uploading of documents and photos
Searching of records
Timekeeping and appointment making
Access to online manuals and help guides
Internal messaging and announcements
Alerts relating to Service Level Agreements (SLA's)
Graftman is a case management system with a fully responsive web-based interface, improve your businesses productivity and versatility by getting in touch with us today.